One of my customer did a vSphere migration, hypervisor and storage to use vSan. After this migration they reported me they were unable to update a Machine Catalog (MCS) and they couldn't create a new one.
The operation was failing with this popup in Studio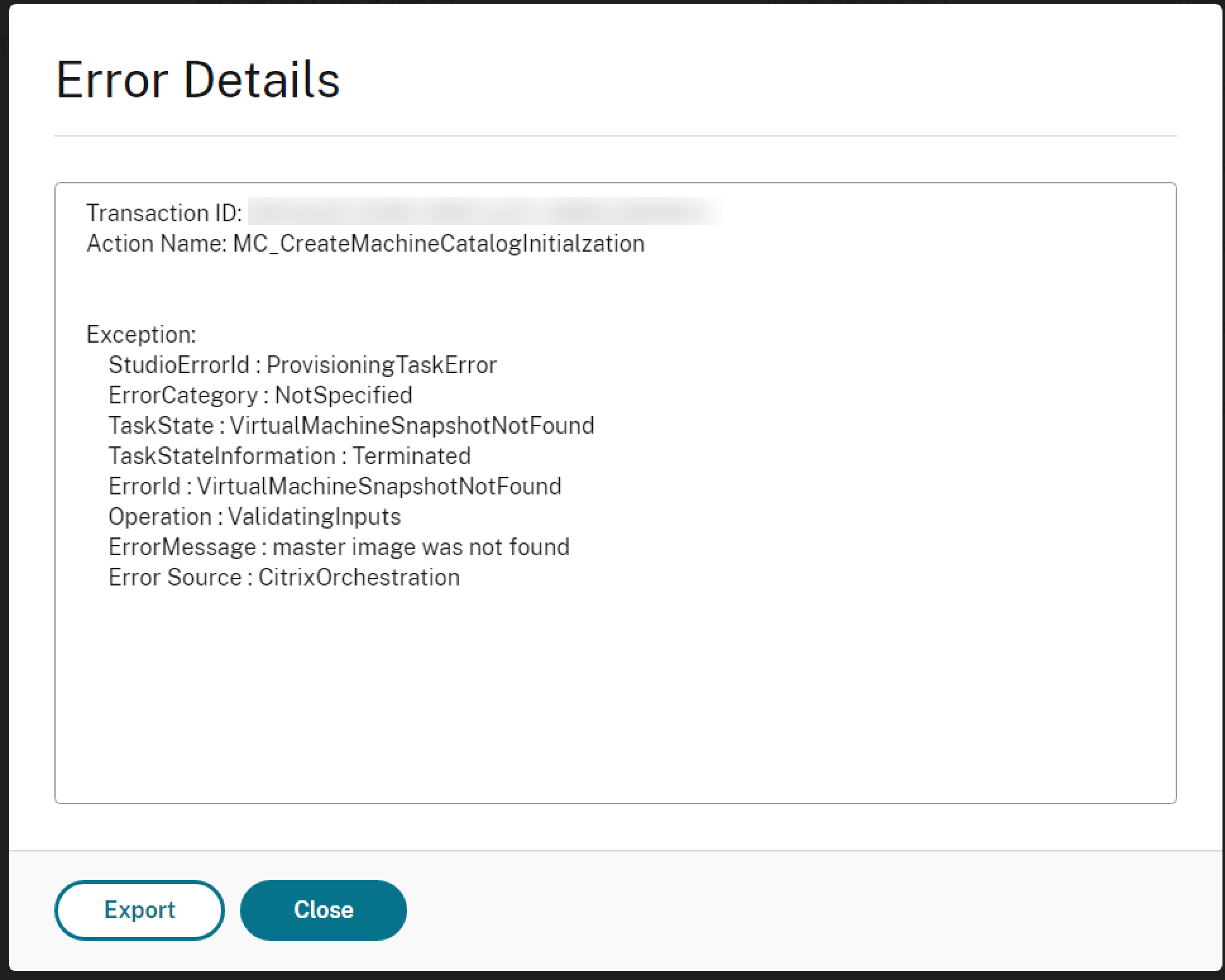 After trying again myself I had the same issue on my side. So I checked the vSphere console to checkout the Golden image virtual machine and try to find some clue.
A new snapshot had been made to try again, same issue.
I noticed there was 7 snapshots coming from the old vCenter, the one that has been migrated from. So I asked to consolidate everything and remove all the snapshots.
The issue was still the same after another try.
I notice while chose the Golden Image to use, there was still a snapshot present, but since everything was deleted, I noticed there was a difference between informations Studio was getting from the vCenter and what was really going on this Virtual Machine.
Then I noticed in the VM VMware notes a lot of info written :
xx - xxxxxx > MASTER_IMAGE_xxxx en Windows serveur 2019

<Last Backup (IBM Spectrum Protect)>
Last Run Time='29/04/2023 11:24:14'
Status='Successful'
Data Transmitted='15,49 KB'
Duration='00:00:53'
Type='Incremental Forever - Incremental'
Schedule='xxxxxx'
Data Mover='xxxxxx'
Snapshot Type='VMware Tools'
Application Protection=' '
</Last Backup>
Apparently IBM Spectrum protect is updating these notes and as soon as I deleted this note, I couldn't see the remaining ghost snapshot entry in Studio.
There you go, everything worked again.