Docker
Kubernetes cluster with Raspberry Pi(s)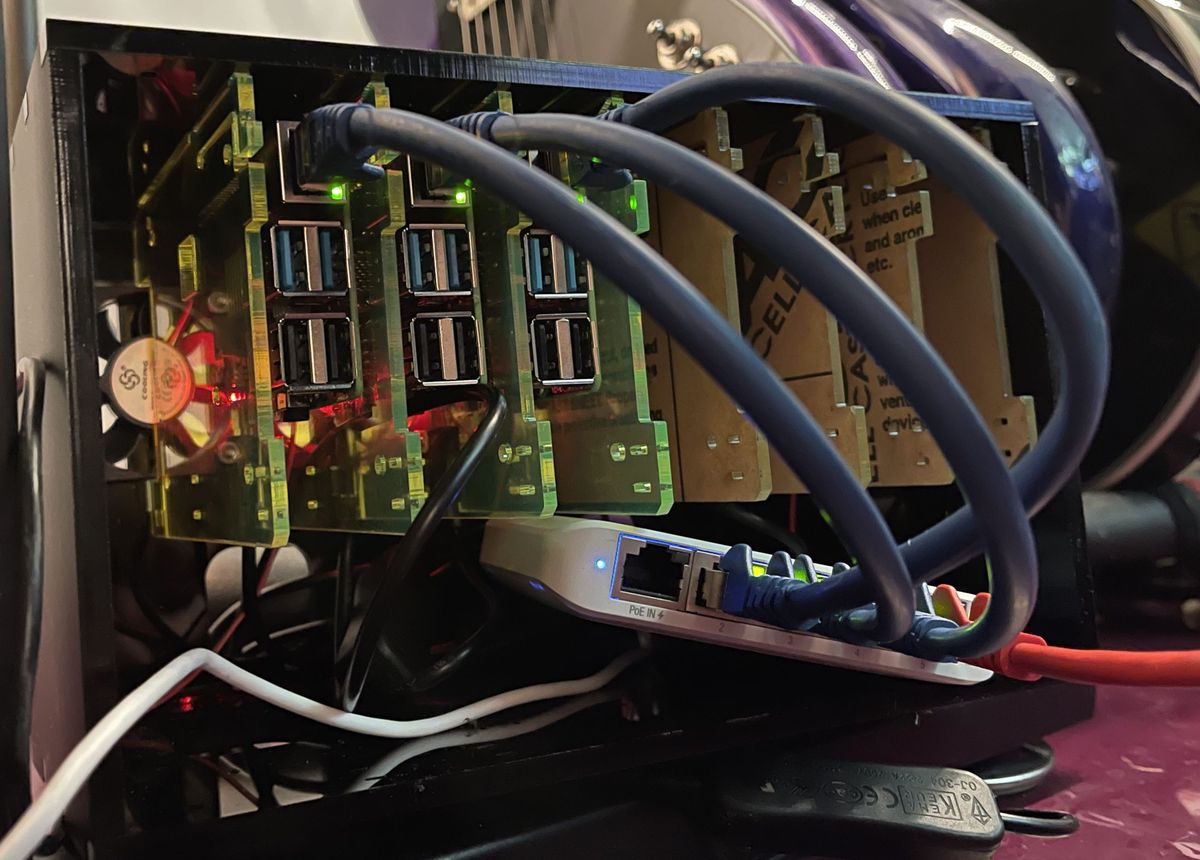 There are plenty of websites where Kubernetes is explained, why how etc, if you want to know more or if you're just curious I suggest you head over there : Kubernetes
I wanted to try out how it worked and mechanics behind the words and technologies, without jumping into the big pool and using cloud services. What's better to try to do the same but with small computers like Raspberry Pi ?
If you want to do the same, you will need
2 Raspberry Pi at least
and that's it
I won't detail the Raspberry installation and configuration, we will use Raspbian 64bit lite up to date and accessing it through SSH.
Install Kubernetes cluster
For the purpose of this blog and using "simple" Raspberry Pis (3 and 4) we will use K3S which is a lightweight version of Kubernetes packaged by Rancher : K3s: Lightweight Kubernetes
Here we go
first we need to edit the cmdline.txt file
and add cgroup_enable=cpuset cgroup_enable=memory cgroup_memory=1  at the end of the first line
Save the file and close then reboot the Pi
Once backup, just run this command on your chosen master Pi :
curl

 -sfL https://get.k3s.io 

|

 

sh

 -
you should see something similar :
that's it, you're up and running !
If you want to check what's going on you can run the following command :
which will give you something similar
Add node to the cluster
Now we need to add node to the existing cluster. Before that we need to get the token to identify the primary master of the universe node by running this command on the Pi where K3S is running :
you'll get a token that we will use to add node to the cluster, this token looks like that :
If you want to name your node you can also add KS3_NAME=NameOfyourNodeInTheCluster in this command line
You should see something like that :
To check if all nodes are online you can verify by using this command lin :
sudo kubectl get nodes -o wide
and you should see :
NAME       STATUS   ROLES                  AGE     VERSION
Which means you're all good 🙂
rpi4-cl1 is the master
rpi4-cl2 is a node
rpi4-cl3 is a node
Next steps would be to understand why kubernetes is a technology that can bring something to certain use cases