Athens
E2EVC Athens, Greece AD 2018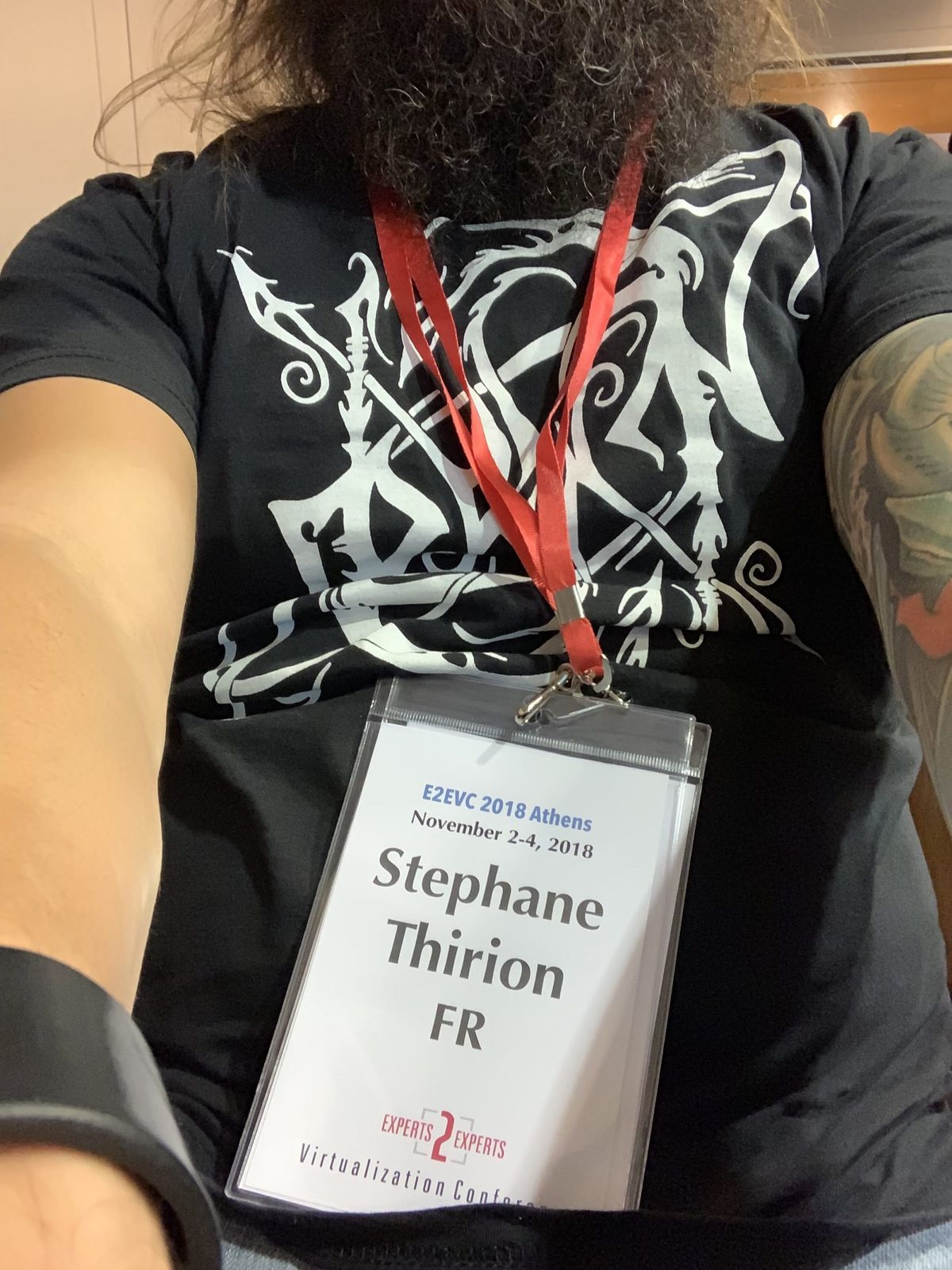 Another E2E event in my pocket and this one in Athens was a pretty good one. I learned many things as well during the session than while speaking and sharing all around with everyone.
What I love about this event, this is the no marketing bullshit policy. Even tho there are sponsors, presentation are kept technical enough to don't fall into marketing boring stuff.
This time, E2E was in Athens, Greece. Last time I've been here was in 2004 during a tour across Europe. Since that time, this city did change… A lot !
This city was surprisingly chaoticly beautiful as much history as post apocalyptic vision of a broken society, as an artist I felt the down side of life in one of the, used to be, greatest society in the world.
Anyway, next event will be in Berlin, I love the city and it will be an Epic one !
My quick take away from what I learned, first things that come to my mind
ControlUp 7.3, this new version allow you to analyse the logon time and phases with Ivanti UWM. I was looking for a tool and the Ivanti one wasn't really easy and friendly to use.
The other point that I found interesting was about their insight reporting console which is available in the cloud. The nice point is being in the cloud is not mandatory and that's a very good and strong feature.
I know UberAgent for quiet some times now, and Helge Klein who is a brilliant owner of this company remains a genius to me 🙂 So I went to his session to know what was new with his product and I found this feature very very useful for many of my customer that are wondering what's happening with the browser they deliver in their VDI/RDSH environment.
Traditional monitoring solutions are capturing what your browser executable file is consuming, CPU / RAM etc… But having a split of those data per tab and per page with refreshing time and loading time is a wow
I see with the rise of Office 365 deployment a lot of issue regarding almost every aspect of a software delivery / maintenance but one subject remain complicated to manipulate and deploy is Microsoft Onedrive in an RDSH environment.
I need to check that Office 365 container because it could solve some of my customers issue with Onedrive, bad side will remain the adding cost of another licence to add to the bill.
There was few other point that were very interesting but it needs more attention and development in my mind to understand practical use.
This is the reason why E2Evc is a very good event, in two days and half you can full you brain with very useful information and share what you want to share without holding back / having fun !
The CTP pool party was fun but next time a mic would be great @E2Evc 🙂