Citrix
Post Citrix Synergy / E2Evc Dublin 2016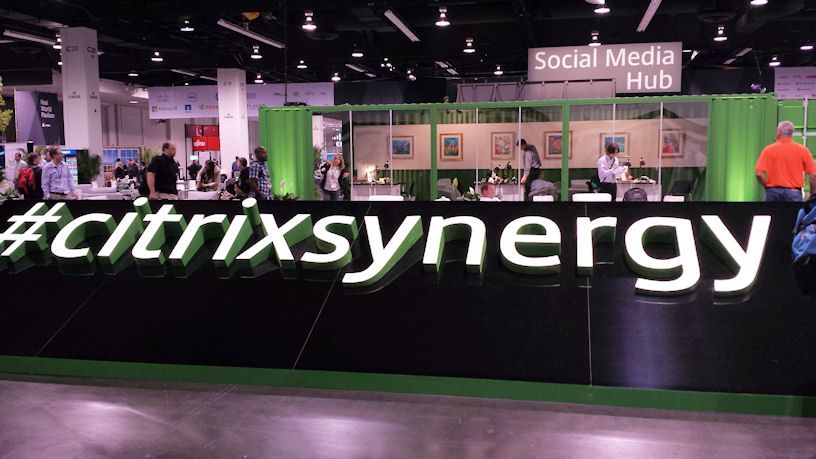 May and June are very busy with conferences every years, this year was no exception. Attending this kind of event is very important for the kind of work we are doing. Knowing what's happening in the technology world and keeping touch with all the people willing to share their knowledge and experiences have always been very useful to gather 6 months of information in only few days.
Citrix Synergy 2016 – Las Vegas
First thing first, Citrix Synergy in Las vegas ! As a CTP, Synergy always have a special flavour because I get to know so many things from Citrix my brain is melting for 48hours and I need few days to digest everything 🙂 This year Citrix made several announcement and beside the usual renaming and marketing bullshit, if I had one announcement to keep, that would be the Microsoft thing.
Many people I met asked me about that, what do I think and what should we need to read between the line. My answer had been direct and surprise some of you 🙂 I think Microsoft understand the value Citrix will add to accelerate the adoption of VDI (ie Windows 10 in Azure) The protocol, the acceleration the experience Citrix will bring is obvious. Are we tending toward a Windows 365 product ? The answer is as simple as a yes.
A lot of Citrix Partner have been confused with this announcement, and we can easily understand why as Citrix is taking this part of business away from certain partner mouth. Of course it's not yet publicly said and it will maybe never be 😉 Citrix need to make things clear for everyone and give customers and partners the big picture, one day or another.
What I read between the line is Citrix and Microsoft announce they will be the only one to deliver Windows 10 in a DaaS mode and only in Azure, it is true indeed, they will be the only one but only for few months. Give some time to Vmware, Oracle or whatever company forced to deliver Windows 2012r2 desktop as a Service because of Microsoft licensing limitation, few anti-trust trial and Windows 365 Windows 10 will be available from everyone, everywhere.
Another thing about the Microsoft Citrix thingy to understand is some of Citrix products overlap on Microsoft ones. As Citrix already got rid of many products, I think we will see in the next few month some changes with product merging/muting or disappear in favour of a Microsoft one.
PS : I really don't like Las Vegas
E2Evc 2016 – Dublin
E2Evc as always was very intense, as well during the day, sessions, as during the nights, beer sessions. Never the less, I will keep one subject. All the session I went to were very interesting and deep technical for most of them but I think the dominant subject would be application layering. This is what I see today as current subject to deal with today in companies, medium to large.
My focus has been captured by Turbo company.
What is Turbo doing ?
Turbo allows you to package applications and their dependencies into a lightweight, isolated virtual environment called a "container." Containerized applications can then be run on any Windows machine that has Turbo installed, no matter the underlying infrastructure. This eliminates installs, conflicts, breaks, and missing dependencies.

Turbo containers are built on top of the Spoon Virtual Machine, an application virtualization engine that provides lightweight namespace isolation of core operating system objects such as the filesystem, registry, process, networking, and threading subsystems.
Sound like App-V to you ? Cláudio Rodrigues (CTP mate) did a wonderful presentation at E2Evc and even tho I already heard about Turbo.net, now I think I will need to dig a bit further to try it out.
Turbo could be the tool you looking for to get rid of published multi version application, in the cloud as well on premise, I think their offer is pretty sexy (IT point of view) and need to be passed to the grill.
Another great session was the IoT session by Ingmar Verheij, not for the IoT fancy stuff with Octoblu but more for the way of thinking ahead of the curve, this is what's make best engineer and architect to me. He americanized a bit too much this part but that was it, he nailed it.
Dublin has been amazing ! great to see so many nice people and I wish I had more time to spend with the one I didn't have time to hang out with !
Links :
Microsoft and Citrix Partner to Help Customers Move to the Cloud : [link]
Turbo.net : [link]